Welcome to Voyageur Bay, a "one of a kind" part of the world. Location, Location, Location is Voyageur Bay in spades and without boasting, the best waterfront east of the Rocky Mountains.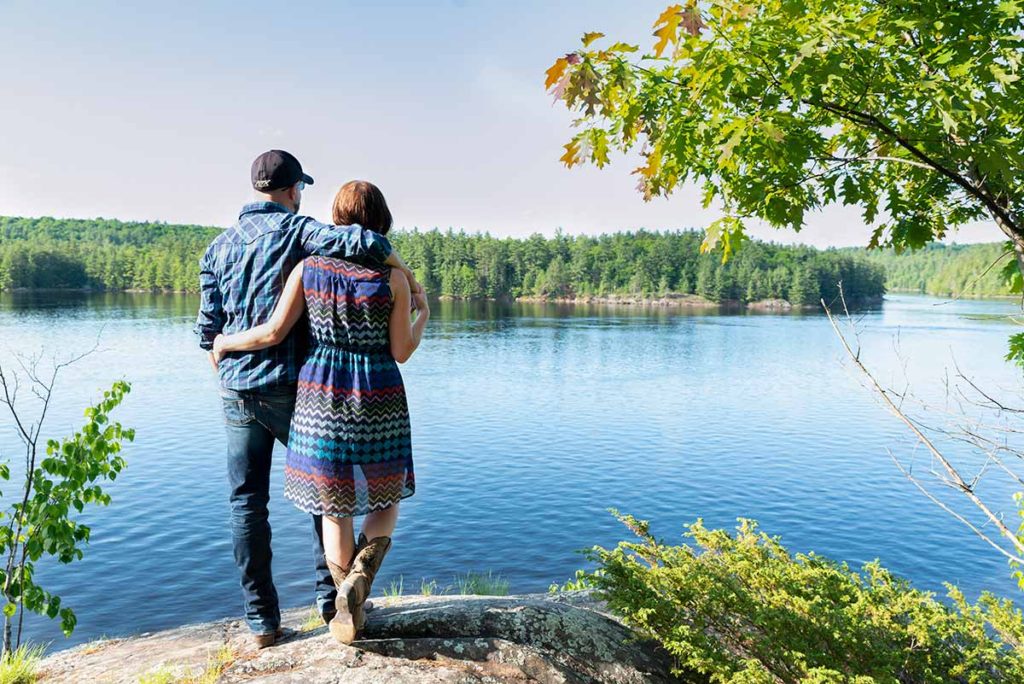 Its unique location provides the best in both River and Lake living where the whitewater section of the world-famous Ottawa River flows into Rocher-Fendu Lake. Do an "about face" from the water and you are looking at a 500+ acre wilderness all owned by the vendor and accessed with an annual trail pass. All that just 99 km from Kanata, a 67- minute drive. As Highway 417 expands west, driving time will continue to shorten.
Eastern Canada's most perfect location combining spectacular Canadian Shield landscape and the Nation's Capital make VB the ideal cottage or home property. The development consists of 1-acre waterfront lots with road access. But it's really not about the land, that's a bonus. It's a magical place where the world-famous whitewater of the Ottawa River flows into Rocher-Fendu Lake.